PRIVACY POLICY
Effective date: 12/21/2021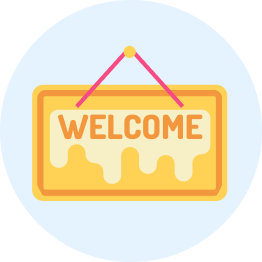 01.

Introduction

Casino10 is delighted to welcome you to its Privacy Policy.

https://casinonz10.com (which we will call "Service" from here on.) is operated by Casino10 ("We," "us," or "our").

This Document guides every visit to https://casinonz10.com and describes in full how we gather, protect, and reveal information received when you use our website.

We collect information about you to deliver and enhance our Service. You have accepted the use and collection of this data following this policy by using the Service. Unless otherwise specified in the Privacy Policy, any terminology written in this Privacy Policy has the same meaning as written in the Terms of Service.

These Terms & Conditions ("Terms") regulate your use of this website and, also the Privacy Policy, represent your contract with the service ("Agreement").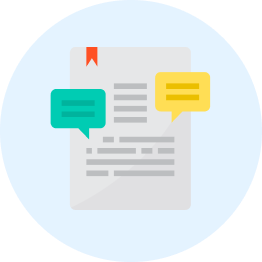 02.

Definitions

· SERVICE refers to the https://casinonz10.com website established and run by Casino10.

• PERSONAL DATA refers to any data from a living person that can be recognized by that data (or from other possible sources that are either submitted to us directly or may be collected during your use of this service.

• USAGE DATA is defined as data automatically generated either by using the website or track made by the system infrastructure, for instance, time spent on the page.

• COOKIES are tiny packets of files saved on the device (PC or Smartphone.)

• DATA CONTROLLER refers to a legal or natural person who determines the purpose and manner that a user's information are for or how they should be processed. This could be either alone or as a member of a team. For this document, we will serve as the Data Controller.

• DATA PROCESSORS (OR SERVICE PROVIDERS) refers to a legal person that processes in the stead of a Data controller is referred to as a Processor. For us to handle your data more efficiently, we may employ the services of a variety of Service Providers.

• DATA SUBJECT is a live person on who data is being collected on.

• THE USER refers to an individual who is making use of the service. The Data Subject is the subject of Personal Data, and the User corresponds to them.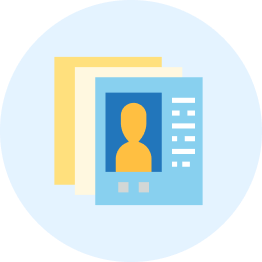 03.

Information Collection and Use

Our service collects a variety of different data for several reasons to analyze and deliver the best of our services for you.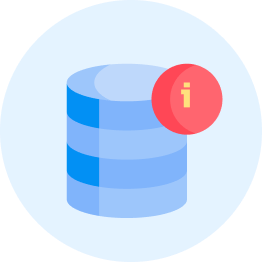 04.

Types of Data Collected

Personal Data

We may reach put to you with adverts and promotional materials, or any piece of information we may think you are interested in according to the personal data collected on you. Click the unsubscribe link if you would like to opt-out of these notifications.

When you visit our website or access it via a mobile device or PC, we may collect information that your browser provides to us ("Usage Data").

This Usage Data might include things like your PC's Internet Protocol address (for instance, IP address), user activity, browser type, the sites of our Service you visit, the timestamp of your visit, the hours spent on those pages, make and model, and other diagnostic data.

When you join Service using a mobile device, this Usage Data may contain information such as your unique smartphone ID, your mobile smartphone's IP address, your mobile operating system, the type of mobile Internet browser you use, unique device identifiers, and other diagnostic data.

Tracking Cookies Data

We track the activity on our Service using cookies and other tracking technologies, and we store certain information.

Cookies are tiny data files that may or may not contain a unique anonymous identification. Cookies are little text files that a website sends to your browser and stores on your device. Other methods of tracking including beacons, tags, and scripts, are also used to gather and monitor data and improve and evaluate our Service.

You may set your browser to reject all cookies or to notify you when one is received. You may not be able to utilize some parts of the website if you decide not to accept these cookies:

We use the following types of cookies:

4.1. Session Cookies: To run our Service, we use Session Cookies.

4.2. Preference Cookies: are used to store data collected such as your preferences and other interests.

4.3. Security Cookies: For security reasons, we employ Security Cookies.

4.4. Advertising Cookies: These are used to provide advertising tailored to your preferences and interests.

Other Data

We may also collect the following information while using our Service: date of birth, sex, place of birth, educational level, professional training, phone number (home, work, mobile), residential address, work address, passport details, citizenship, details of documents on education, qualification.

We may also require information on any compensation, bonuses and income you have received; marital status, social security and other taxpaying data.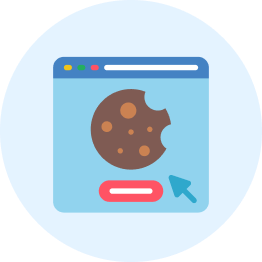 05.

Use of Data

The information gathered by Casino10 is used for a variety of purposes:

0.1. To operate and deliver our Service;

0.2. in order to keep you up to date on any changes to our service;

0.3. to enable you to participate in interactive parts of our Service if you so desire to;

0.4. to offer client service;

0.5. to collect essential data or analysis to improve our Service;

0.6. to keep track of how our Service is being used;

0.7. to identify, avoid, and resolve technical problems;

0.8. for any other reason for which you have provided it;

0.9. to fulfil our responsibilities and enforce our rights under any contracts we enter with you, including invoicing and collection;

0.10. to send you account and subscription-related communications, such as expiration and renewal notices, email instructions, and so on;

0.11. to send you news, special offers, and general information about other goods, services, and events that we provide that are comparable to those you have already purchased or enquired about unless you have indicated that you do not want to receive such information;

0.12. in any other manner that we may specify when you send the information;

0.13. with your consent, for any other reason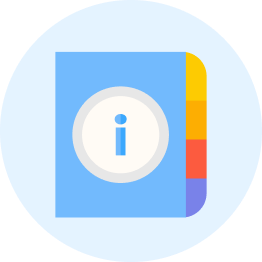 06.

Retention of Data

Our service will only keep the Personal Data time for the required to fulfil the objectives outlined in this document. We intend to support and use your personal information to the point of fulfilling our legal duties. (For instance, if relevant laws compel us to keep your data), settle disputes, and implement our legal contracts and policies.

Usage Data will be kept for analysis within the company as well. Except where collected data serves to reinforce the security and improve our Service's operation, or we are ordered by legal parties to maintain this information for extended periods, we will keep user data for a shorter length of time.
07.

Transfer of Data

Data from users including the specifics input into the system may be transmitted to and stored on computers in a different state, nation or to a different jurisdiction entirely. In some cases, the protection regulations may be different depending on location. For instance, the information presented to us from outside Malta such as personal data will be transferred to Malta and processed there.

Your permission to that transfer is shown in your acceptance of our Privacy Policy when that submission is made

Casino10 will take all reasonable steps to ensure that your data is managed securely and in accordance with this Privacy Policy, and no exchange of your P ersonal Data to an organization or country will take place unless appropriate controls, including the security of your data and other personal information, are in place.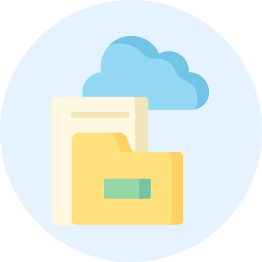 08.

Disclosure of Data

Personal information which is collected or suppliedmay be disclosed in the following ways:

0.1. Law Enforcement Disclosure

This service may also be forced to share your Personal Data under certain situations, such as required by the law or according to lawful demands from governmental bodies.

• Business Transaction

Your Personal Data may be transferred if our external parties or involved in a merger, acquisition, or asset sale.p>

Other times we also share your information with the following third parties:

to our affiliates and subsidiaries;

to our contractors, service providers, and other third-party business partners;

to achieve the goal for which it was provided;

in order to display your Company's logo on our website;

for any other reason we tell you about when you provide us with your information;

in all other instances, with your approval;

If we think that disclosure is required or reasonable to safeguard the company's rights, properties, or welfare.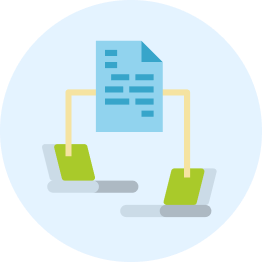 09.

Security of Data

We care about the protection of your information but keep in mind there has never been a method of Internet transmission or computer storage that is entirely safe. While we make every effort to secure your Personal Data using commercially practical techniques, we will not be able to provide its total security.
10.

Service Providers

We may hire third-party organizations and people to help us deliver our Service ("Service Providers"), provide Service on our behalf, conduct Service-related tasks, or analyze how our Service is used.

These third parties have access to your Personal Data only to carry out these duties on our behalf, and they are prohibited from disclosing or using it for any other reason.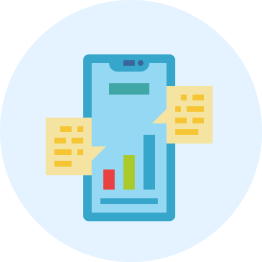 11.

Analytics

Third-party Service Providers may be used to monitor and evaluate how our Service is used.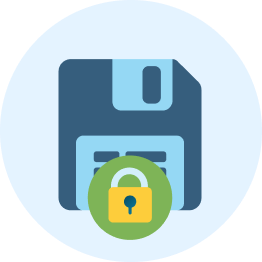 12.

CI/CD Tools

To automate the development of our Service, we may engage third-party Service Providers.
13.

Advertising

To fund and operate this site,we will make use ofthird-party Service Providers who will show you ads.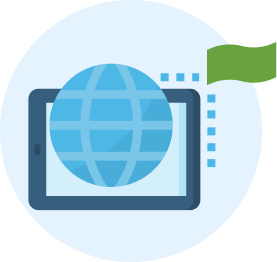 14.

Behavioral Remarketing

Following your visit to our Service, we may utilize remarketing services to advertise to you on third-party websites. Our third-party suppliers and we use cookies to inform, optimize, and deliver advertising based on your previous visits to our Service.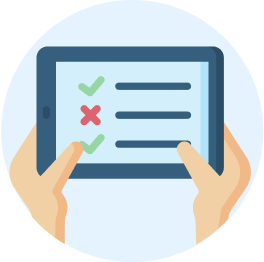 15.

Links to Other Sites

Our Service may contain links to third-party websites that are not under our control. If you click on a link from a third party, you will be sent to that third party's website. Every site you visit will have a Privacy Policy that you really should read.

We have no control over any third-party sites or services' content, privacy policies, or practices, and we disclaim any responsibility for them.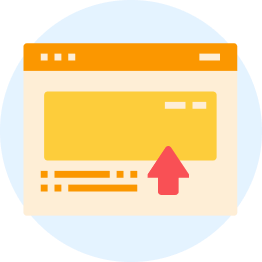 16.

Children's Privacy

Children under the age of 18 ("Child" or "Children") are not permitted to use our Services.

We don't gather personally identifiable data from children under the age of eighteen on purpose. Please inform us if you become aware that a child has given us Personal Data. If we learn that we have obtained Personal Data from children without a parental agreement, we will take measures to erase the data from our systems.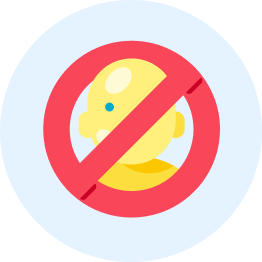 17.

References

PolicyMaker.io, a free web platform for creating high-quality legal documents, was used to generate the outlined Privacy Policy. The online privacy policy generator from PolicyMaker is a simple, free tool for developing an excellent privacy policy template for a website, blog, online store, or app.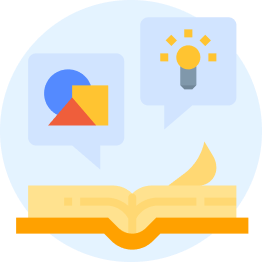 18.

Changes to This Privacy Policy

Down the road, we may make changes to our Privacy Policy. Any changes will be communicated to you by publishing the revised Privacy Policy on this page.

Prior to the modification being adequate, we will notify you through email and conspicuous notice on our Service. We will revise the "effective date" at the top of this Privacy Policy.

It is recommended that you examine this Privacy Policy on a regular basis for any updates. When changes to this Privacy Policy are posted on this page, they become effective.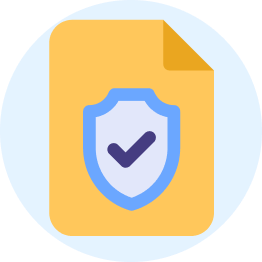 19.

Contact Us

Don't hesitate to get in touch with us by email at [email protected] if you have any questions about our Privacy Policy.